Bitcoin  has regained traction and surpassed the $61,000 number again. According to CoinMarketCap, the largest crypto has retracted $60,500 at the time of publishing.
This price surge coincides with Tesla Chief Executive Officer Elon Musk's tweet about going to the Moon soon. Many have speculated that the CEO is referring to BTC.
Musk has expressed his support for BTC. For example, at the start of 2021, he said that he would never say no to the opportunity to be paid in BTC. Later, Tesla Inc paid $1.5b for Bitcoin in order to diversify further and boost profits. Musk's BTC advocacy recently prompted crypto analysts to speculate that billions of dollars will flood the Bitcoin arena as more people try to emulate him.
Bloqport, a digital asset company, claims $550 million in shorts is liquidated, and Bitcoin hit $61,000 for the first time since March 13th.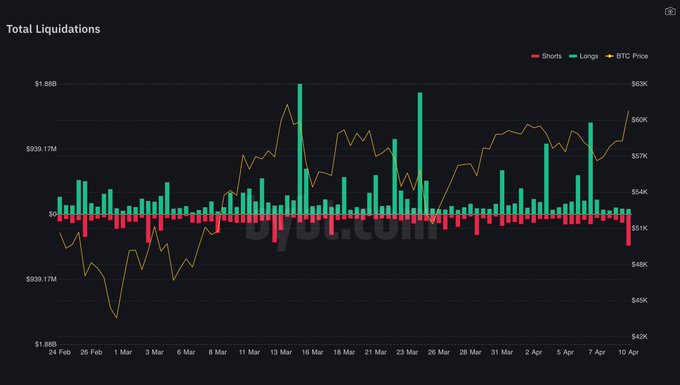 According to Yann and Jan, co-founders of leading on-chain data provider Glassnode, solid Bitcoin support has built around the $58k mark.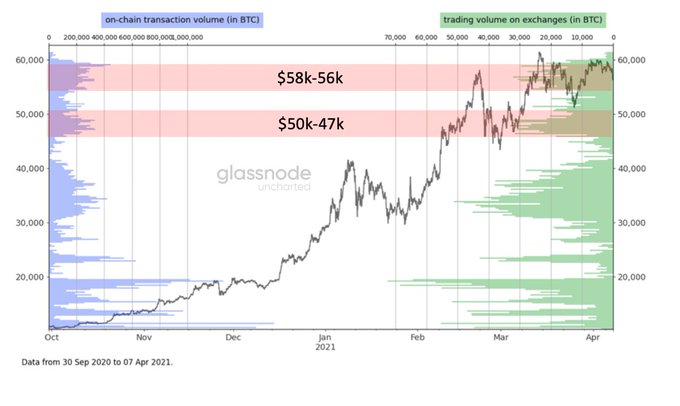 Rafael Schultze-Kraft, a market analyst, has also said that earlier hodlers are extremely high in the current region of above $50,000. He elaborated some people are extremely powerful here, despite BTC prices above $50,000, 3-month CDD at low levels and recently declining.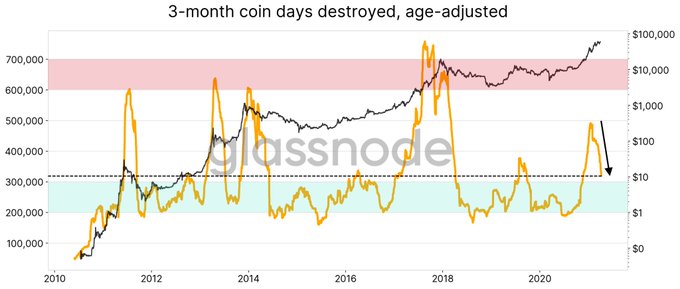 With a market capitalization of $1.14 trillion, time will say how BTC's will fare
The total market cap of the crypto space has reached $2.06 trillion, prompting market trader Michael van de Poppe to say that this field offers the once-in-a-lifetime opportunity. He previously stated that cryptocurrency would be a major stepping stone to many people's money.