Bitcoin (BTC) is off to a strong start this week, surging past the $58K mark. According to CoinMarketCap, the leading cryptocurrency is trading around $58,240 at the time of publishing.
Satoshi Nakamoto would be the world's richest person if Bitcoin exceeds $181,000, according to crypto analyst Joseph Young.
Satoshi Nakamoto is the pseudonym of the anonymous person who founded the Bitcoin network and wrote the BTC whitepaper. Nakamoto is believed to own nearly a million Bitcoins.
Elon Musk, the CEO of Tesla Motors, and Jeff Bezos, the CEO of Amazon, are currently locked in a fight for the title of world's wealthiest individual. According to Bloomberg's Billionaires Index, Bezos came out on top with a net worth of $181 billion, followed by Musk with $160 billion.
Bitcoin is aiming for a $60,000 price.
According to crypto analyst Carl Martin, BTC has set its sights on the $60K mark.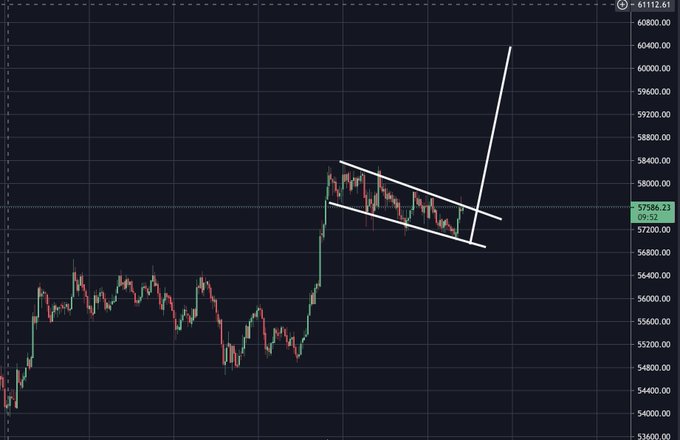 Bitcoin has risen in value as a result of Visa's announcement that the USDC stablecoin would be supported. The payment giant confirmed that the USD Coin would be compatible with its network (USDC). As a result, the USDC stablecoin will be used as a settlement currency for its network's transactions.
With eternal swaps open interest soaring past $15 billion once more, only time can say how Bitcoin performs in the future, as it has been trading above $50,000 over the past 22 days.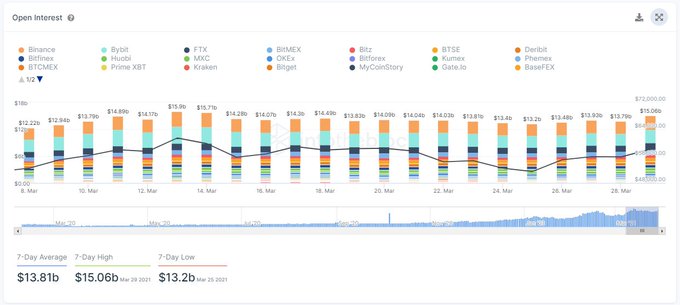 In other news, the number of retail BTC holders is growing, boosting bullish sentiment. The number of addresses containing at least 0.1 Bitcoins has just hit an all-time high (ATH) of 3,223,643, according to Glassnode, an on-chain cryptocurrency data analytics provider.
It thus shows that market bears' incessant sell-offs of Bitcoin after it hit a price ATH above $60,000 have had no impact on the amount of new and old retail investors taking positions in the cryptocurrency.